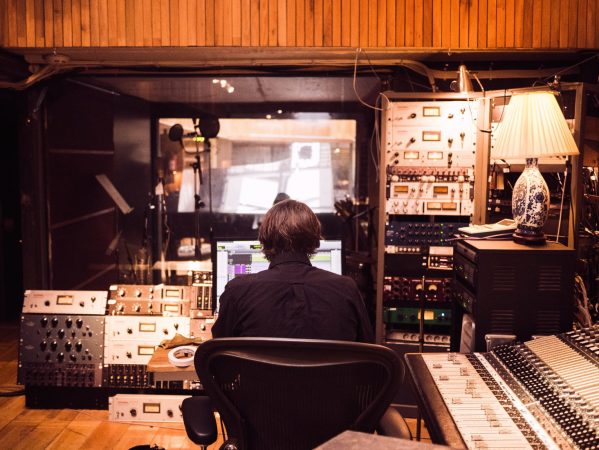 Spotify
As mentioned previously, the ecosystem of music curation is a complex environment where man meets machine. In this expansive ecosystem, social media platforms- in their ever-changing nature- play quite a larger role than one might initially realize.
Getting buzz on one platform can translate to success on other platforms and on a larger scale. For example, Billboard has the "Social 50" chart that ranks artists' social popularity based on weekly additions of friends/fans/followers along with artist page views and weekly song plays, as measured by Next Big Sound. Next Big Sound "crunches consumption data from social media and music-streaming sites, tracks buzz on Facebook, Twitter, SoundCloud, and YouTube, and collects private sales figures from clients and partners to inform its predictions." Using metrics like these is becoming more common as music giants race to find the next undiscovered talent.
Learning how to perfectly blend manpower and technology to provide the best playlists for its users is currently one of Spotify's main focuses. One of the tools that helps Spotify do that is the Echo Nest. Founded in 2005 and later acquired by Spotify in 2014, the Echo Nest is known for web crawling and data mining to determine what people want to listen to and make music suggestions. The software scans about 10 million posts a day on blogs, news sites, and social networks to see what music people are talking about. Using the data collected by Echo Nest, Spotify can then figure out what's currently popular and what has the strong likelihood of finding success on a playlist – something Spotify closely monitors.
You may not have heard of Echo Nest before, but chances are you've definitely heard of Discover Weekly. Discover Weekly is a playlist custom made for each Spotify listener based on machine-made recommendations that take into account many factors including not just songs you've been listening to, but also songs your friends have been listening to. Discover Weekly helps to create new fans through machine-made recommendations. The more success (i.e. streams, saves, or additions to other playlists) that a song on a Discovery Weekly playlist has, the more Discover Weekly playlists it will end up on.
So how are these recommendations made? Spotify uses not one but three recommendation methods blended together to create the perfect, customized playlist for you. These methods are:
Collaborative Filtering – this analyzes your, your friends', and others' behaviors using implicit feedback by monitoring things like how many times you've played a song, if you've saved it, if you added it to a playlist, or if you visited the Artist page after, for example. This is why being added to playlists, even small playlists with few followers, is so important. (We've recently lowered our playlist follower requirement for influencers on Spotify to 200 followers with this fact in mind.)
Natural Language Processing – this analyzes text from news articles, blogs, and other text on the Internet.
Audio – this analyzes the raw audio tracks themselves. Although the first two methods provide plenty of data, this third method helps improve accuracy, and more importantly, it takes into account new songs.
It's important to highlight that, in regards particularly to collaborative filtering, being added to non-Spotify playlists, no matter the number of followers, is a key driving factor in capturing the attention of Spotify. If a Spotify playlist editor or algorithm notices a song naturally growing and being added to many playlists, odds are that song would resonate with other users. With our new follower requirement being 200 followers on Spotify playlists, we've increased our influencer pool along with the chances of landing your song on a playlist.
Once a song has successfully captured the attention of a Spotify algorithm, recommendation method, or a human curator and has finally landed a spot on a Spotify playlist, the editorial team pays close attention to different metrics such as skip rate, engagement rate, save rate, and playlist adds to determine if that song connected with the audience- if not, edits may be made. Spotify wants as close to a sure thing as it can get, while still providing undiscovered music for its users. That's why it's so important to those who oversee editorial playlists to notice if songs yet to be hits are generating buzz both on and off of streaming platforms.
If Spotify can secure a solid song on a playlist, they add value to their company by being a place where users can come to find new music curated for them, rather than being solely a streaming platform. By using social media and other playlists of various sizes, you can strengthen the case for your song and capture the attention of both Spotify's curators and algorithms.
Read Part 3 to see the next steps you should take as well as some success stories!