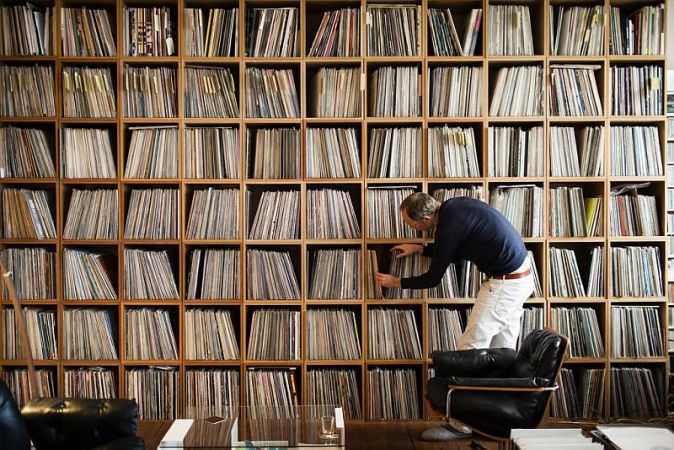 Spotify
A spot on a heavily followed playlist – especially a Spotify curated playlist – is highly coveted these days. After all, artists can expect to see a boost in streams of about 50 to 100% once they get onto a Spotify sponsored playlist. The question is: how do you get on one? To understand what goes into consideration during the playlist curation process, it's important to know the different kinds of playlists Spotify has and how they are created:
100% Handcrafted Playlists – any Spotify user can make these, and they can be public or private
"Algotorial" Playlists – A Spotify created word that combines "algorithm" and "editorial." Algorithm based suggestions are handpicked and filtered down into a smaller batch of songs by human curators. Ex: Fresh Finds
Fully algorithm based playlists. Ex: Discover Weekly
Your music could end up on any of these kinds of playlists! Being added to 100% handcrafted playlists and having listeners save your song to their libraries can trigger Spotify's algorithm to add you to their playlists (which is extremely important to note) but there are other ways to attract the attention of Spotify that have nothing to do with playlists and everything to do with the broader ecosystem of music curation.
Our behavior is being closely watched by Spotify. Every time we stream a song, save it, add it to a playlist, or share it on social media, Spotify tracks that data to get insights about us to better tailor music to our taste and behavior. Not only is this data used to better tailor music for ourselves, the data is also used to see what music is popular on Spotify and around the Internet so it can be placed on other playlists and recommended to other users. It's all interconnected.
From this data, according to Spotify Senior Editor of Content Programming Austin Daboh, algorithms have been created and utilized to help see how people are consuming music, how they're engaging in music, and how it's spreading across different territories of the world. And, while Daboh admits he doesn't think anything will ever beat hand-crafted human curation, given the number of subscribers and users Spotify has, this data driven help is necessary, often in partnership with hand crafted curation.
It's all part of the ecosystem of music curation where man meets machine. Spotify is not a vacuum unto itself, and what tastemakers and algorithms have in common is both are searching the Internet and its many platforms to see what music consumers are talking about. Getting mentions on various social media platforms is something artists must take advantage of, especially if the goal is to get on Spotify curated playlists.
Check out Part 2 to see what happens when man and machine combine to find the best music recommendations.
Author