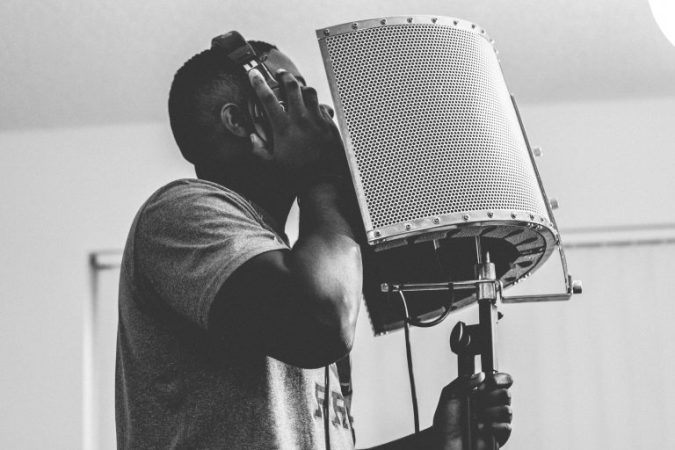 Recently AWAL wrote an article titled, "4 Secrets to Closing More Playlist Pitches". Inside this article they talk about how to appeal to playlist curators and increase your chances of placement . The discussed methods include vamping up artist social followings, optimizing streaming accounts, and linking content in order to help Spotify algorithms find your music.
The article is insightful in many ways and the strategies put forth by AWAL are strategies that Crosshair Music puts into place every day. Crosshair is a tool for submitting your songs for usage to digital influencers, such as Spotify playlisters, YouTubers, Instagrammers, etc.
Utilizing A Social Buzz
Social media and streaming platforms are complementary and should be used in tandem to increase your fan following. Artist accounts and profiles on Twitter, Instagram and Facebook are great to direct your fans to your streaming profiles.
Having an active social media strategy is more than a great idea, it's a necessity in today's music industry. It keeps your existing fans primed for music releases and allows them to share content to their extended networks.
One unique benefit to using the Crosshair Music platform is that it offers it's artists the ability to pitch music to social media influencers, music supervisors, and bloggers in addition to playlist curators. Coordinating an influencer marketing campaign on Crosshair is simple and can help generate fresh, shareable content, exposing your music to a whole new group of potential fans and followers.
Developing artists may not have a massive budget for radio, a PR campaign, or the traditional marketing tools, so developing your social media presence is extremely important. Along with press highlights, more people following your social media profiles indicates to streaming services that your music is solid and deserves attention.
Like mentioned in the AWAL article above, this can also sway a playlist curator to get onboard and promote your song.
Social influencers on platforms such as Twitter, Instagram, and YouTube can create content and directly link followers to your streaming profiles. Influencer marketing is a strategy that has been adopted by brands throughout these platforms and can grant needed exposure to artists that capitalize on the opportunity.
Understanding Playlists
In order to understand how Spotify's algorithm can promote your music, you've got to first understand the two categories of playlists. One category is the Editorial Playlists and the other is User-Generated.
The editorial lists are those curated by Spotify staff members, major label partners, blogs, or brands. They are highly followed and typically featured favorably on the platform when users search for new music. Most of these playlist curators are unaccessible and, on top of that, extremely selective of the music they add.
The other group of playlists are referred to as User Generated Playlists. These lists have been created by users of Spotify. They have amassed a large following based on the mix of music or mood as well as the engagement of their listeners. These playlists typically have between 1 and 150,000 followers and vary in terms of engagement.
Algorithm Exposure
While the Spotify editorial playlists can drive thousands of streams and monthly listeners to your song in a very short amount of time, the playlist adds are rare to come by without the proper network in place.
User-generated playlists work hand-in-hand with Spotify's discovery algorithms to help recommend your music to listeners with a similar taste in music.
The Discover Weekly playlist, for example, has the ability to drive as many streams as an editorial playlist. Each user gets a fresh Discover Weekly playlist each week and it is determined by which songs you listen to or skip, and which user playlists you follow. In short, this means the more User-Generated Playlist adds an artist can secure the more a song is exposed to similar users who are likely to not skip the song.
There are two types of algorithmic playlists that are getting traction on Spotify and driving tremendous music discovery for developing artists. The first is Discover Weekly, a weekly playlist delivered to every subscriber on Spotify that looks at your playlist collection as well as users with similar listening habits and generates a playlist of music that is primarily of developing artists. Release Radar and Your Daily Mix function similarly. Since rolling out, more and more people are discovering new music of developing artists and adding them to their own playlist.
The other type of algorithmic playlist is the Fresh Finds playlists, which scours the internet for music shared on social media, in music blogs, and on non-Spotify owned "tastemaker" playlists. Tastemakers are playlisters with a high number of followers whose playlists have low skip rates (well curated!) and highly shared, and thus is a trusted source for new emerging music.
Lucky for independent artists looking for Spotify promotions, Crosshair Music has done a great job of partnering with hundreds of User-Generated Playlist curators to help us promote the best indie music. Through our platform, we put your music into the ears of playlisters and influencers that want to promote the next wave of great musicians. Check out our website at www.crosshairmusic.com and give your music a true audience.