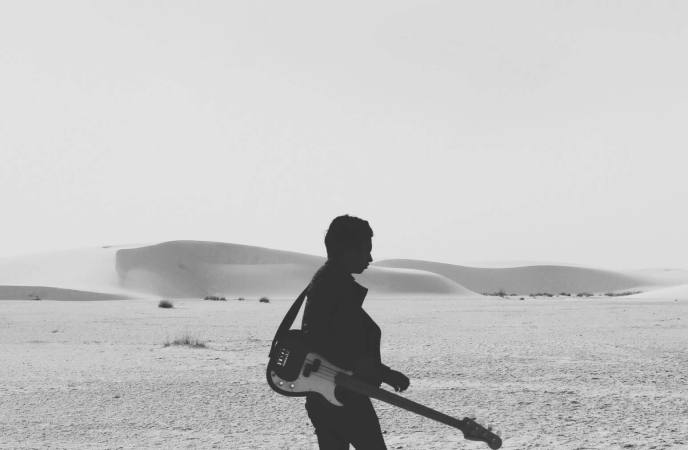 Whether your Instagram account is associated with a business or it features content from your own personal life, videos can be a great way to connect with your audience. Instagram allows it's users to upload 60 second videos. That's twice as long as the majority of television commercials! By 2019, 80% of the world's internet traffic will be from video alone. Instagram videos are bite-sized marketing tools that can easily capture the attention of followers.
Here are three ways to make fresh video content for your Instagram.
1. GO BEHIND THE SCENES.
Give your followers the chance to get behind the scenes of your account. Chances are your profile is filled with great pictures! Now is the time to start pulling your followers in closer. Let your personality shine through and give people the possibility to see you in your element. Use Instagram as a platform for short video blogs (vlogs). This could be a video depicting "a day in the life" of your daily routine or a quick video of new workouts you've tried at the gym. Either way, video is a great way to allow your followers an inside look that will draw attention to your account and help keep them engaged.
2. USE BOOMERANG.
Instagram's app features include a mini video looping option called Boomerang. This is perfect if you're not ready to subject your viewers to a minute long video of you lip synching Lady Gaga. It's also a great way to break up all the still image posts on your account and add some more dynamic posts. Using Boomerang helps to keep your account fun and interesting for your followers and entices them to keep exploring. What are you waiting for?!? Download the Boomerang app.
3. SHARE WHAT YOU KNOW.
Instagram is still largely used for entertainment, but more and more accounts are coming onto the platform offering different values to those who follow them. Chef's are sharing recipes and cooking techniques, fitness personalities share workouts, and make-up artists create unique how-to tutorials. Point being, a great way to use video and enhance your overall image on Instagram is to show your followers what you know! Tips, tricks, and tutorials are all types of content that can be refreshing to discover on Instagram. Especially when it's relevant to your account objective or correlates to the business you are posting for!
DON'T FORGET ABOUT THE POWER OF MUSIC IN VIDEO AND HOW CROSSHAIR MUSIC CAN HELP YOU CREATE PROFESSIONAL LOOKING VIDEOS.
Choose music for your videos using Crosshair.
The best part about Crosshair as a music discovery platform is that you still have all the same creative capabilities to use music where you see fit for your videos. Crosshair is going to be a tool for you to find the best music for your specific audience. Once on the platform, we ask you simple questions about your channel's viewer demographic. Using this information we determine who your audience is and what type of music they like. When we find an artist that's right for your channel, we send songs to your Influencer Profile on the Crosshair platform.
For listening to 20 seconds of these songs and answering a few questions, you get paid by us. When you hear a song that is perfect for your video, we connect you straight to the artist to discuss promoting each other. Using the Crosshair platform you get paid to discover and support real artists who you believe in. You also get the ability to use hand-picked, royalty-free music that will help you