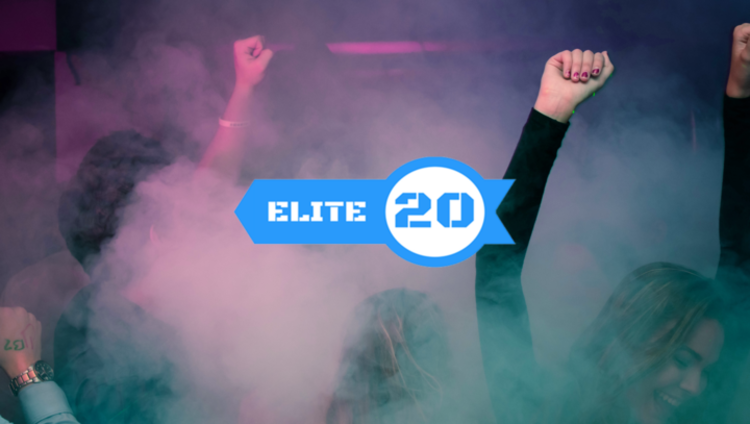 We are excited to introduce our new Crosshair Elite Influencer Program! Each month, starting November 1st, 20 of the most engaged influencers will receive special perks as a thank you for their engagement with our artists! These influencers have been selected because they are the most involved, the most passionate about working with musicians and the most excited about promoting undiscovered music.
At the end of each month, these influencers will be re-evaluated on criteria listed below to either renew their Elite status or have their spot open up for another influencer! Any influencer can become an Elite Influencer, so if you don't meet these criteria currently, that doesn't mean you won't during a different month!
What can Elite status get you?
3 times your current pay
Unique affiliate link to earn revenue share from Crosshair when you send artists to us
Perks from artists (tickets, merchandising, swag, etc.)
Recognition on a chart that will be shared with the Crosshair community and with our publication partners. This is to grow your channel subscribers.
Social media shout-outs from our partners
Marketing packages for growing your channel from our marketing partner, Gyrosity Projects
Hands-on coordination between you and the artist to get the most co-promotion possible
Perks from other associated companies
How can you become an Elite Influencer?
Review all your campaigns within 4 weeks
Leave strong feedback
DON'T: Copy and paste the same message, leave one-word comments, simply say "this is not good for my playlist" (why isn't it?)
DO: Leave thoughtful or helpful feedback, explain your decision to add or not add a song to your channel, comment on the quality of production, voice, sound, rhythm, lyrics, etc.)
Respond to messages from artists
Check your inbox regularly
Message the artist back within 48 hours
These 20 Crosshair Elite spots will be updated monthly, and current Elite Influencers can maintain their status by continuing to meet the requirements.
If you have any questions, please email [email protected].